2009 ANZMAC Annual Conference > Sponsors > The University of New South Wales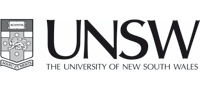 The Australian School of Business at UNSW is a research intensive faculty that utilises research outcomes to inform our teaching and to build a bridge with industry.
The School of Marketing offers a wealth of marketing specialisations ranging from an undergraduate major in marketing, as well as a major in services marketing – tourism and hospitality, Master of Commerce (Marketing), Master of Marketing and a PhD program in Marketing. Marketing courses also have a prominent place in our world ranked AGSM branded fulltime and executive MBA. Furthermore, we have a very successful PhD program covering mainstream marketing, tourism and hospitality issues.
Visit The School of Marketing website.