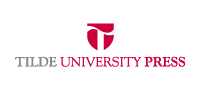 TUP Australia publishes across a number of business subject areas at the foundation level, at the upper undergraduate level, and at the postgraduate level.
The TUP philosophy is to publish concise, affordable and up-to-date content for students, professionals and practitioners.
The TUP list currently consists of over 27 titles in the areas of management, leadership, entrepreneurship, marketing and law.
TUP differs from other publishers in a number of ways, including:
our streamlined and cost-effective production processes;
our willingness to produce 'localised' custom textbooks;
the strength and continuity of our relationships with academics;
the affordability of our textbooks; and
our ability to respond to market needs and to ultimately deliver books that the market wants.
Being niche and entrepreneurial, our passion and belief in what we do also set us apart.
Marketing Publications

Perspectives on Brand
Management
Editor: Mark Uncles
ISBN: 978-0-7346-1065-2
Price: A$59.95 NZ$71.95
Pages: 300pp (approx.)
Pub Date: October 2009
Retail Marketing
Dale Miller
ISBN: 978-0-7346-1058-4
Price: A$59.95 NZ$71.95
Pages: 318pp (approx.)
Pub Date: Available