2009 ANZMAC Annual Conference > Sponsors > Queensland University of Technology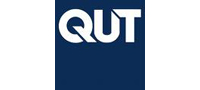 The School of Advertising, Marketing and Public Relations are proud to support the 2009 ANZMAC Annual Conference.
The School aims to be a destination of choice for students, staff and industry for undergraduate and postgraduate study in advertising, international business, marketing, public relations, integrated marketing communication, and events marketing and management in Australia.
Our programs reflect a 'real world' orientation by delivering an integrated and supportive learning, research and service environment.
The School fosters and supports a strong research culture within our discipline areas.
A major initiative focussing within this scope is the Services Innovation Research Program (SIRP) which is one of three specialised research programs within the Faculty of Business at QUT.
Embedded within the School, it provides a focal point for research on technological and non-technical innovation in the services sector, and aims to foster collaboration, innovation, support, and a sense of community for services research.
Find out more about the School, its research members or the program.