2009 ANZMAC Annual Conference > Sponsors > Griffith University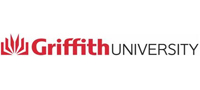 The Department of Marketing at Griffith Business School is pleased to sponsor this Social Marketing Track at ANZMAC. The Department first began to teach Social Marketing back in 1995 and was the first Marketing Department in Australia to do so.
This year Griffith Business School recognised Social Marketing as one of its strategic areas of research and currently investment is being made to enable this area to grow. As part of this PhD scholarships are available.
The Department is also the co-host, with Queensland University of Technology, of the 2010 International Not for Profit and Social Marketing Conference to be held in Brisbane from the 15-16 July. More details of this event can be found at www.icebergevents.com/insmconference.
We look forward to continuing the debate at ANZMAC 2009.
Visit the Griffith University website.