2009 ANZMAC Annual Conference > Sponsors > Emerald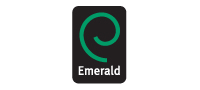 Free online access offer
Emerald is pleased to offer ANZMAC delegates free online access to all marketing journals.
Go to http://www.emeraldinsight.com/tk/marketing
Then click 'Table of Contents'. When prompted, enter Username: ANZMAC09 Password: marketing
Expires 23rd December 09
Journals
Book Series
Research in Consumer Behavior
New and notable
Emerald Marketing highlights
Four of the Emerald marketing journals are include in the Social Sciences Citation Index:
European Journal of Marketing – impact factor 0.712
International Marketing Review – impact factor 1.164
Journal of Business & Industrial Marketing – impact factor 0.527
Journal of Services Marketing – awaiting initial impact factor
Emerald's "Meet the Editors" feature includes interviews with a number of the marketing journal Editors. Please click here to read interviews with the Editors of:  Journal of Historical Research in Marketing,  Journal of Business & Industrial Marketing, International Journal of Pharmaceutical and Healthcare Marketing, Asia Pacific Journal of Marketing and Logistics, Journal of Consumer Marketing and Journal of Product and Brand Management. The Editors outline the nature of their journals, what kind of articles they are looking for, what areas they see as emerging topics of interest in their field and a good deal more.
Emerald's marketing journals have already registered over 3 million article downloads in 2009 – every 10 seconds someone in the world downloads an article from the Emerald marketing collection.
Useful links
For details on current calls for papers for all Emerald journals – including those from the marketing subject collection - visit our special issue page.
For information about Emerald's marketing book collection, visit our marketing books page.
Contact our Publishers, Richard Whitfield and Martyn Lawrence.