2009 ANZMAC Annual Conference > Sponsors > Deakin University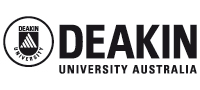 MARKETING at Deakin a Dynamic Research Culture
Dr. Rodney Arambewela is interested in issues related to international education, social marketing and marketing education. His work has been published in the Journal of Higher Education Marketing, Journal of Services Research, European Advances in Consumer Research, Asia Pacific Journal of Marketing and Logistics.
Associate Professor David Bednall has a range of research interests including relationship between market research, customer analytics and CRM. He is also interested in the marketing uses of Social Network Sites and using market research in legal proceedings.
Dr. Kerrie Bridson is interested in branding, international marketing, retailing and arts marketing. She has published in the Journal of International Marketing, Journal of Retailing and Consumer Services, International Review of Retail, Distribution and Consumer Research and International Journal of Information Technology and Management, among others.
Mr. Michael Callaghan's research interests include Trust, Value, and Ethics, particularly in online environments. His work has been published widely including: Journal of Business Ethics, Journal of World Business, Journal of Consumer Marketing, and Business Ethics: A European Review. He is also on the editorial advisory board of the European Business Review.
Dr Rodney Carr is interested in understanding how service managers can better retain customers. Rodney's work involves understanding the mechanisms by which factors that are known to affect customer behaviour actually do so, thereby enabling important factors to be identified. His current work relates to household-type services.
Dr Paul Harrison conducts research around the philosophy of marketing, particularly the way that marketing interacts with the wider world. His current research seeks to explore consumerism, and the wider effect of marketing on the exploitation of humans, animals, and the environment. He is currently working on projects funded by the Victorian Department of Justice and the Australian Competition and Consumer Commission (ACCC). He also researches in the field of arts marketing.
Dr. Uraiporn Kattiyapornpong (Ping)'s research interests include International Marketing, Business to Business Marketing, Services Marketing and Tourism Marketing.  Her recent articles have appeared in the International Journal of Cultural, Tourism and Hospitality Research and the Journal of Vacation Marketing. She serves on the editorial board of the Journal of Business Research.
Dr Heath McDonald undertakes research on consumer behaviour and new product development, with a particular emphasis on the sports, arts and charity fields. His research partners include the Australian Football League, Movember and the Federal Department of Environment, Water, Heritage and Arts. Current projects include assisting the AFL with the launch of two new teams in the Gold Coast and Western Sydney, and on understanding public involvement with heritage properties throughout Australia.
Dr Nicholas McClaren's research interests include ethics in marketing, ethics and professional membership, and marketing in society. He has been published in the Journal of Business Ethics, the Journal of International Consumer Marketing, and The International Journal of Marketing Management.
Dr. Lisa McQuilken conducts research in the area of service failure and recovery. Her current research focuses on justice-based recovery in a service guarantee context.  Her work has appeared in journals including the Journal of Travel and Tourism Marketing and the Journal of Financial Services Marketing.
Professor Michael Polonsky is interested in environmental and social issues in marketing, as well as non-profit marketing issues.  Some of his recent works on this topic have appeared in International Marketing Review, the Journal of Macromarketing and Journal of Advertising. He also has recently won a grant from the Von Allmen Center for Green Marketing at the University of Kentucky to explore aspects of this research.
Dr Craig Parker conducts research which builds theory on and practical strategies relating to small business marketing. His recent research concerns Internet marketing and environmental sustainability marketing in a small business context.
Ms. Allison Ringer's research interests are in social marketing and education pedagogy. From a social marketing perspective, she is interested in the sub-disciplines of cause-related marketing, volunteering and helping behaviour. In addition, she is currently undertaking research in the field of teaching and learning pedagogy from the perspective of developing effective assessment regimes to better meet the needs of a diverse student cohort.
Dr Nichola Robertson's research interests include self-service technologies, consumer complaining behaviour, service recovery, and consumer dissatisfaction. Her research has been published in the Journal of Service Research, Journal of Retailing and Consumer Services and Services Marketing Quarterly. She serves on the Editorial Advisory Board of Managing Service Quality: An International Journal.
Professor Robin Shaw has received several grants from the Australian Research Council in recent years to support his research into the consumer behaviour of people paying to go to places for emotional experiences, whether that be to the opera or the football. His research has been published in the Journal of Service Research, Industrial Marketing Management, the Journal of Travel Research, Tourism Management, and the Journal of Travel and Tourism Marketing, amongst others.
Mr. Michael Volkov is interested in consumer behaviour, sport marketing and education.  His work has appeared in Journal of Marketing Management, Marketing Intelligence and Planning, Journal of Marketing Communication and Australasian Journal of Educational Technology
Dr Julian Vieceli is interested in branding, brand salience and brand associations. Julian's work involves investigating the role of brand salience and brand associations in the larger model of brand equity.
Competition
WIN one of 10 free admissions to the Eureka Tower Skydeck "The Edge". The world's only edge experience! A glass cube which projects 3 metres out from the building, with you in it - suspended almost 300 metres above the ground! To enter all you need to do is identify one Deakin researcher and one of their interests. Please send your response to Professor Michael Polonsky Michael.Polonsky@deakin.edu.au by November 13th 5:00 pm.
Contact Us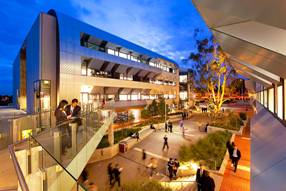 For more information about Marketing at Deakin, please contact Professor Michael Polonsky on +61 3 9244 6968 or email Michael.Polonsky@deakin.edu.au.
Postal address:
School of Management and Marketing
Deakin University
221 Burwood Highway
Burwood VIC 3125