2009 ANZMAC Annual Conference > Sponsors > Auckland University of Technology Business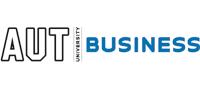 Welcome to the AUT School of Business Marketing Group!
The Marketing Discipline Group offers majors in Marketing, Sales, Advertising and Retailing and a full suite of courses from undergraduate to PhD.  We are emerging as a major academic research unit in Marketing but are determined not to lose the close links forged with industry that have provided such value over the years, and to maintain our highly-interactive, small-class, approach to teaching that our students appreciate so much.
For an introduction to the research academics in the Marketing Group please follow our website link.
Visit the Auckland University of Technology website.
Read more about AUT Discipline's.